Well don't send them here; we have enough boufheads, shitweasels, turdwaffles and nimrods of our own.
---------------------------------

Closer reading reveals that Rep. Paul actually would like the yoof to stay within the geographical borders of the US but to tune in, turn on and drop out, eschewing all services and protection from the hated tyranny of government:
"You pay 10% of your income, but you take care of yourself. Don't asked the government for anything."
Mediaeval Icelanders used to have
a similar option
so it's only a matter of time before
Grettir Ásmundarson
and
Gísli Súrsson
are co-opted as Libertarian heroes. Just don't go running to the federal gubblement for help every time you run into trouble with a she-troll or a zombified thrall.
BONUS: Gísli self-medicates an abdominal hernia.
They wound him then with their spears, so that his bowels begin to come out; and he gathers the bowels in with his shirt and ties them underneath with the cord.
No leeching on the health system for Gísli!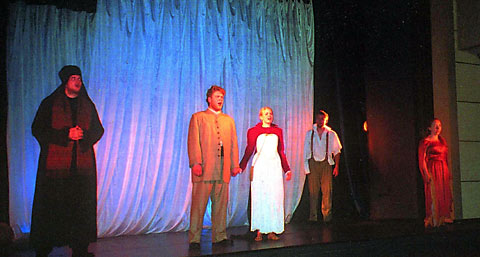 UPDATE:
Bonus
2
Grettir the Opera
. Libretto not available so one can only speculate whether Grettir and Glaum the Zombie Thrall turn out to be long-lost brothers.