I says it's a
Corkadrill
and it shouldn't be there and I'm not gonna step under it. Another Kiwi says that corkadrills don't cling upside down to the ceiling so it has to be a gecko. Well I know for a fact that AK's knowledge of geckos comes entirely from watching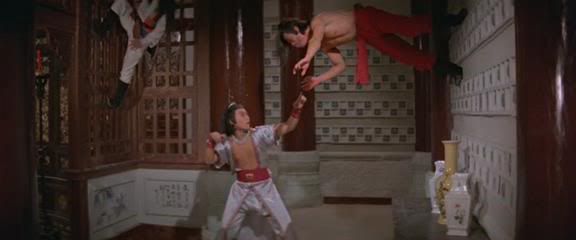 Five Deadly Venoms
; also there is no telling what a corkadrill is capable of when it is trying to escape from its mortal foe the river-horse.
The two dudes from Rentakill reckon that we should have called them in earlier rather than rely on promises from the Library Pixies to keep the
Riddled
archives pest-free by themselves.
The pixies all seem to be hiding at the moment. It was probably not a good idea to trust them with the
samurai-sword chainsaw
lunging through the books on the top right shelf.