Imagine my surprise when rummaging around in the intertubas for a good boat caulking recipe I stumbled upon,
The Jesus Map
: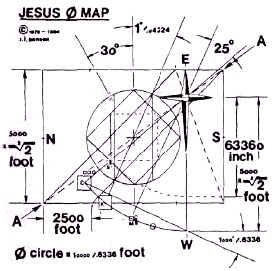 suffice it to say, that it does not appear to be our street although the nighbour did offer to lend me the square root of 2 times fuck-all, quite recently. But of course a map of this mysteriousness could not just exist on its oansome. It is part of an epic dissertation on The Becker hagans Grid which appears to be about tying balls up in leather thongs

and combining two of them with a sphere in a holy trinity sort of arrangement: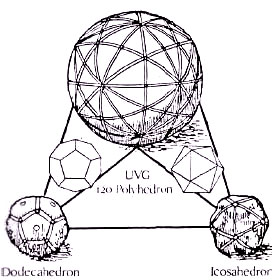 to, er, prove that Cairo is a planned city.
The page rambles on for a lot longer managing to drag in Atlantis, The Bermuda Triangle and worldwide grid points which prove that Mayan athletes wore huge magnet yokes while playing that game with the ball and the bum thrusts. Mind you, you can't see the yoke because they
"
are found in the museums and collections of the very wealthy."
But at the very end of the writing is the clue for New Zilders
Bruce Cathie is meticulously charting the courses of phenomena grouped under the title of "UFO."
Yes,
Bruce Cathie
. The man who captured the hearts of my fellow 10 year olds at Aramoho Primary School by telling us that we would all be able to visit outer space.
But, I have to say that these people seem pretty harmless in the face of the Bachmann-Perry 2012!!!