In the past many (well one) reader has asked about the Riddled Bookstore. Whilst memories of it still bring me awake, screaming I will attempt to outline this glorious chapter in the fecking book of some bollocks thing.
It began, as these things usually do, with a supernatural tree appearing in the Riddled Outdoor Dining and Kabuki Area, with a mysterious message entwined in it's branches.
"Start a bookshop!" it said "Don't make me manifest myself again!" Smut tried to enquire of the tree if it was a Ghastly visitor from the eldritch dimensions and it threw branches at him so we thought we should do what it said.
The Riddled staff were helpful. Smut and Greenish Hugh gathered up all of my bound copies of Miss Busty 1978-1998 and put them on sale. I shall never see their like again, I fear.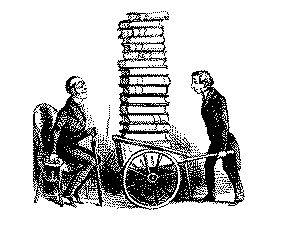 Staffing was a problem as we did not want to overload the already busy Riddled staff. We interviewed a chimpanzee and an Apricot Macaque, but the combination of apes and books just did not feel right. It may be a sight best Unseen, he said knowingly.
Also the fit-out of the bookshop did not go well. We purchased the floor from an online kitchen design emporium and, well, it did not download quite as we expected. Several of the staff complained of nausea just walking on it but this may have been due to the opening of the 2011 Naujolais, a wine described by Smut as "unsettling".
But see Evangeline van Holsterin's idiot boyfriend and his cretin friends trying to pack rectangles into barrels. Square pegs, those guys!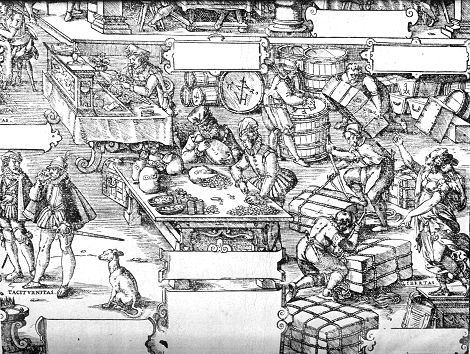 Unsurprisingly, the library pixies were not very helpful. Here they are playing "Elephant, Elephant Whose Got Your Trunk" or some other game involving being naked and blindfolded. Or maybe it's a normal tea break for them. Note the lawyer in close attendance.
But it's a funny old game, the book game and we are expecting great things from the Riddled Staff book of photo essays entitled "How Does This Fecking Camera Work?", Hooder and Stovedin 2012, 668 pages, many with words on them.