The Lazy-Arse Mockademic- Spam Blogging* will continue until morale improves:
"
SciRes Literature
" have ambition, a CamelCase name and a slogan and a logo
stolen from student-debt-relief scammers
, and they have recruited a White-House-worthy roster of Administrative Chiefs... including a
jewelry designer
, an
Internet-Famous troll-blogger
, and some person with an implausible hyphenated name.
If the last is young Sharlene of the Essex Carneys then it is good to see that she married into a better family than we could ever have expected.
Also a Rom-Com character as
Chief Associate
... it is tempting but also otiose to ask "Associate
What
?"
But they need to buck their ideas up if they want to expand out of the spare room of Apartment 121C... Can anyone see what they are doing wrong with these attempts to scrounge a paper about the
Riddled
Dream Machine out of us?
Anyone? Space-Time Eddie? No, Swearing Bob, you can put your hand down, the class is sufficiently familiar with your opinions and vocabulary. Stop flapping, Greenish Hugh, no-one is trying to force an opinion out of you, there is not enough gin in the First-Aid supplies for that. Ah, Louie Carthorse. Yes?
Louie is correct, to an extent... It is true that
contrary to the tradition
, the publishers were somehow unable to sign up Drs Blum or Badgaiyan onto the Editorial Boards of any of their journal-shaped toxic-waste dumps.
But that is not a dispositive failing. Rather than tuft-hunting for recognised names, many parasitical publishers these days are recruiting their Editors and the organisers of their scamferences from the inhabitants of heavy planets, all flattened and squat by the high gravity of their home-worlds (with a few etoliated low-gravity visitors for the sake of diversity).
No... It is
not enough
to update the deadline in the annoying repetitive spam and spoof a new sending address (to evade simple domain-based spam blocking).
That
is where SciResLit stepped back on their own kumara.
Best Industry Practice
nowdays is to adopt a tone of increasingly passive-aggressive belligerence about the lack of response to previous harassment,
working up towards a spammogram in which the image of a boiled bunny accompanies the title "LOOK WHAT YOU MADE US DO BY IGNORING US". Written in Comic Sans.
So here are "Stella Sun" (or Edith, or Eva, or Maggie) and "Dora Dong" (or Anne) and "Ms. Rikky Han", three poorly-disguised socktoplasmic pseudopods of the
BIT travel-agency scampire
. They have penciled me into their programs as Keynote Speaker and are more saddened than angered by the inconvenience I am causing with my inconsiderate failure to confirm.
Do ya feel guilty, punk?
In other
restraining-order developments: the creepy surveillance strategy of "Academic Star" is
not news
. Along with
fellow Chinese fraudsters
"
David Publishing
", they have been claiming American nationality and offering friendship to the subjects of their scrutiny for over five years, acquiring the programs of (genuine) conferences for the purpose of stalking attendees. In that time they have not altered the wording of their spam... perhaps in the belief that
We wish to become your friends if necessary
is something that a
human
might write.
-----------------------------------------------------------------
From:
jmer@academicstar.us [mailto:jmer@academicstar.us]
Sent: Monday, July 17, 2017 3:17 PM
Subject: Call for papers and Invitation from Journal of Modern Education Review (ISSN 2155-7993), USA ICLC 2017
This is Journal of Modern Education Review (ISSN 2155-7993), a professional journal published worldwide by Academic Star Publishing Company, New York, NY, USA. We have learned your paper
14th International Cognitive Linguistics Conference
.
We are very interested to publish your paper in the Journal of Modern Education Review. If you have the idea of making our journal a vehicle for your research interests, please send the electronic version of your paper to us through email in MS word format. All your original and unpublished papers are welcome
.

Hope to keep in touch by email and publish some papers or books from you and your friends in USA. As an American academic publishing group,

we wish to become your friends if necessary

. We also want to invite some people to be our reviewers or become our editorial board members. If you are interested in our journal, you can send your CV to us. You can find our sample paper in the attachment. Expect to get your reply soon.

Best regards,


Anna

Journal of Modern Education Review
Academic Star Publishing Company

education@academicstar.us
,
teaching@academicstar.us

228 East 45th Street,Ground Floor, #CN00000267 New York NY 10017 USA
TEL: 347-566-2153, 347-566-2247 Fax: 646-619-4168
Stealing from Oglaf is an
old tradition among my people
From:
psychology@davidpublishing.com [mailto:psychology@davidpublishing.com]
Sent: Friday, June 02, 2017 2:48 PM
Subject: Invitation from a New Journal, the sample of PSYCHOLOGY RESEARCH is attached
International Standard Serial Number:
2159-5542; and online ISSN: 2159-5550
Frequency: monthly DOI: 10.17265/2159-5542
We have learned your paper
abstract
[REDACTED](PSYART)
on
The 11th Annual International Conference on Psychology,
and we are interested in its research. Therefore, we invite you to submit this paper if it is not published or other unpublished papers in psychology area to Psychology Research.
The new journal of Psychology Research, a peer-reviewed, multidisciplinary periodicals published by David Publishing Company, USA, since July, 2011, welcomes the submission of original manuscripts reporting innovations or investigations in the Psychology area. Successful general submission manuscripts may report interdisciplinary efforts or be of a sufficiently broad nature to be of interest to those centered in related disciplines. Manuscripts reporting innovations or collaborations leading to enhancements in Psychology are of particular interest to Psychology Research.
If you have the idea of making our journals as vehicles for your research interests, please send your WORD format manuscripts (papers or books) through e-mails/submission system (for more details refer journal Web page
). We appreciate your support.
We also seek researchers who have deep research in and outstanding contribution to Psychology area to be our reviewers/editors. Good review board has insightful understanding in Psychology field, and can provide professional suggestions to authors. Anyone who is interested in our journals can send us CV. We are looking forward to your contribution!
Psychology Research
, ISSN 2159-5542
E-mail:
psychology@davidpublishing.org
;
psychology@davidpublishing.com
;
psychology2159@yahoo.com
;
and
psychology@davidpublisher.net
Welcome to visit our Website at:
Tel: 1-323-984-7526, 323-410-1082; Fax: 1-323-984-7374, 323-908-0457
-------------------------------------------------------------------
So all the cool kids are contributing to the gaiety of nations by pwning the parasitical publishers with joke submissions; this costs nothing, and reassures prospective customers of these scholarly jizzrags that (Yes indeed) they will soak up
anything
, so
everyone
benefits. Some would say that "
Breaking the ice with buxom grapefruits
" and "
Mitochondria
" are no stupider than the material they publish without pwnish provocation --
With horsiness
Riddled
staff are
feeling the peer-group pressure
to get involved in the fun. Crowd-source the whole thing? Perhaps a conference presentation on "
Somatotypes
and the Editorial Personality: Adaptation to high- and low-gravity planets among parasitic conference organisers"? We are open to suggestions.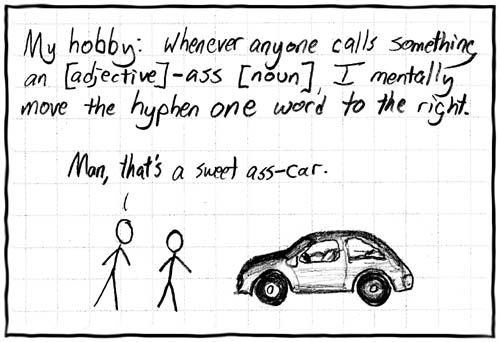 *
Parasite Conference
OUTTAKE
:
Until last year, 'Pulsus' was a niche publisher of Canadian specialist medical journals. But the proprietor wanted to retire, and in lieu of any other buyer he sold the concern to the OMICS griftdozer.
14th Annual
Pulsus was promptly
gutted, re-stuffed
and turned into a
Conference Scam fuckpuppet
, pimping dozens of freshly-minted mockademic pop-ups
per month
, such as the
22nd World Congress on Cognitive Behavioural Science and Therapy
(there is no record of the earlier 21 prestigious congresses in the series). The same process of
OMICS assimilation
occurred to 'Allied Academies', previously a somewhat tawdry but obscure publisher, now a
full-blast firehose of fraudulence
with the same template of pox-parties that in terms of structure and content are unlikely to reach 1 on the Bristol Stool Scale.
These scabby little pop-ups often
lack the frippery of a Program
, which could be a sign of the new OMICS owners' need for the quick bucks, or it could be to save the attendees from the risk of being spammed by scamming chundermuffins.
In fact, such is their haste, the grifters cannot even round up enough heavy-planet refugees to form
Organising Committees
.
Some of the people spending their own or their universities' dosh to attend these embarrassing events must be
genuinely defrauded naïfs
, but suckers alone would not provide enough of a money-stream to make the whole industry so attractive.