This dog's nose is a double-barreled shotgun.
Your argument is invalid.
TOW has an entry for the
Double-nosed Andean Tiger Hound
. Sadly, the only evidence for the breed's existence is (a) a 1913 report from Lt-Colonel
Percy Fawcett
, intrepid searcher for the lost Amazonian city 'Z';¹ and (b) two dogs with this not-uncommon mutation encountered in an Amazonian, non-Andean village by Col. Blashford-Snell.²
The important thing with double-barrel-nosed dogs is not to let them drive the tractor. This accelerates the process of mutation and before you know it they have become double-barrel-nosed cybernetic genius constructors.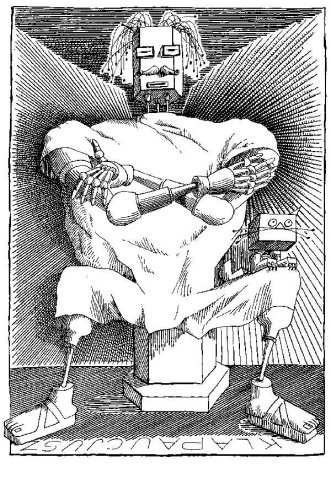 On the other hand, the Turkish breed of Çatalburun Pointer -- which has been selected for the split-nose trait -- is
a real thing
.
This is all useful to know for when you are arguing with a Creationist, and the Creationist says "Well if Evolution were real then there would be transitional forms between other mammals and multi-nosed
rhinogrades
!"
"GOTCHA!!" you reply.
¹ Fawcett also reported seeing giant anacondas and the Apazauca Spider.

² Blashford-Snell's other exploits include transporting a grand piano up-river into deepest Guyana, and a church pump organ to the Bolivian village of Okaji.³ This is all part of his master plan to become the subject of a Werner Herzog documentary.*


³

Ahuaramachan

word meaning "Backwater hellhole where the dogs have double noses".

*
Blashford-Snell's
Quixotic and so-far-unrequited quest
is reportedly the subject of a documentary by Les Blank
.