It was a difficult decision for the judges to choose this hotly-contested title, with literally pairs of candidates coming before the panel. Special mentions must go out to (1) Andrew Lloyd Webber for managing to re-imagine Beckett's mordant vision of paralysis and deterioration as a West End musical (with extra kitschness points for inserting an extraneous sub-plot borrowed from
Orpheus in the Underworld
); and (2) the St. Petersburg State Dance Corps, for performing it as a ballet, on ice.
In the end, though, after a frank and open exchange of views chaired by Evangaline Van Holsteren keeping order with the help of a fire hose, the panel were able to settle on David Lynch's version.
As you see, Lynch moved the bare, partly-underground interior specified by Beckett's script to the Red Lodge. He has cast Michael J. Anderson in the role of Hamm's servant Clov, while three quite dissimilar actors take turns as the wheelchair-bound figure of Hamm himself, though their difference does not really show up since in this production Hamm is never seen directly but only as a grotesque shadow cast on the wall. Nagg and Nell have been re-named "Fig V" and "Fig VI" for no apparent reason.
I don't remember any mutant exploding walrus or bathtubs full of brightly-painted machine tools from the other productions I've seen.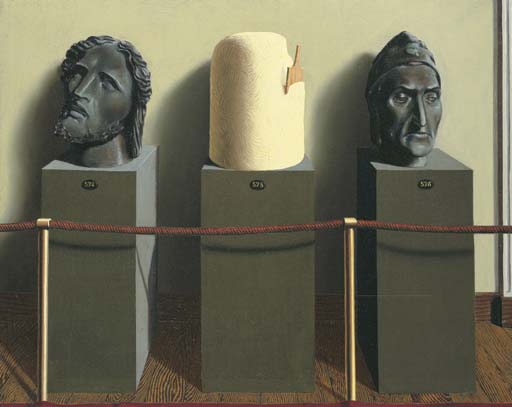 UPDATE:
Bonus Belgian production
.
The judges were forced to disqualify this one from competition for its clumsy attempt to sneak into the earlier
suet-sculpture
thread.