In 1952 there only existed
a single chart
showing P
ROGRESS
as an exponential curve, thereby proving that estimates of future progress based on
linear
extrapolation of past or present trends would be wild underestimates. Decades passed before the second chart came along... then a third... and then appeals to the
Argumentum ad Exponentio
came faster and faster. Even the
rate of increase
increased after the invention of the Singularity.*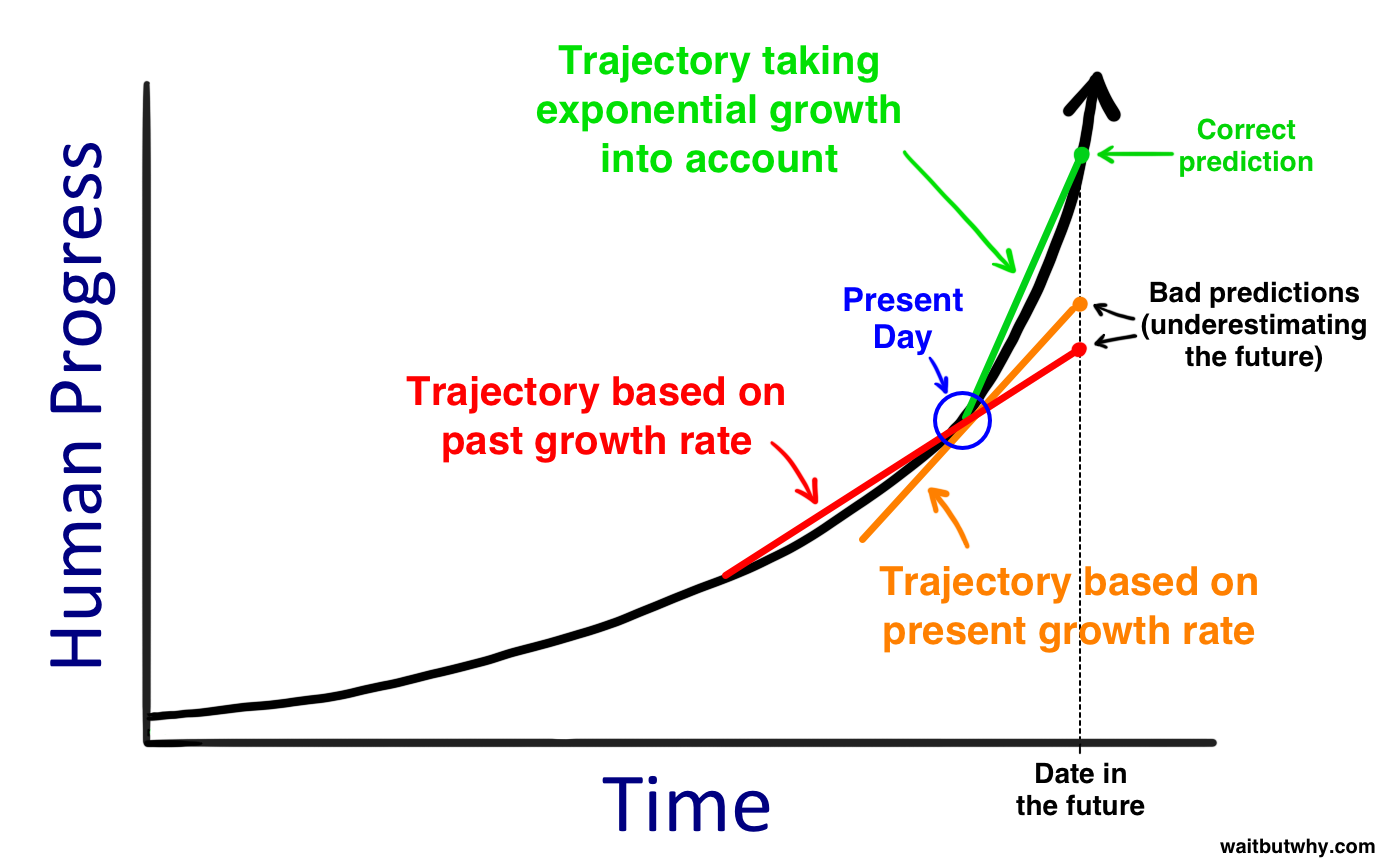 Extrapolating the exponential growth shows that by 2020 the
Argumentum ad Exponentio
will be so common as to displace
all other communication
and the entirety of human culture will take the form of hand-drawn diagrams of exponential growth.
Knowing that
one
person has turned into a penguin, an exponential curve leads directly to the prediction that the same fate will soon happen to
everyone
.
The term for this rapidly-impending moment is of course "the
Pingularity
".